The benefit of property surveys are many, some of which necessarily include channelizing the entire system of getting approval for new development, never coming to any disputes with nearby property, keeping yourself defined about the latest property regulations and rules. Read on!
Surveys constitute a great deal of important time, and effort in ensuring the effectiveness of a property. A potential new buyer of a property usually look for a survey to make sure his property is safe. A research usually gives way for many detailed, pinpointed and value-oriented findings about a property. There are
Strategically Vital Things That A Good Online Survey Can Hold
.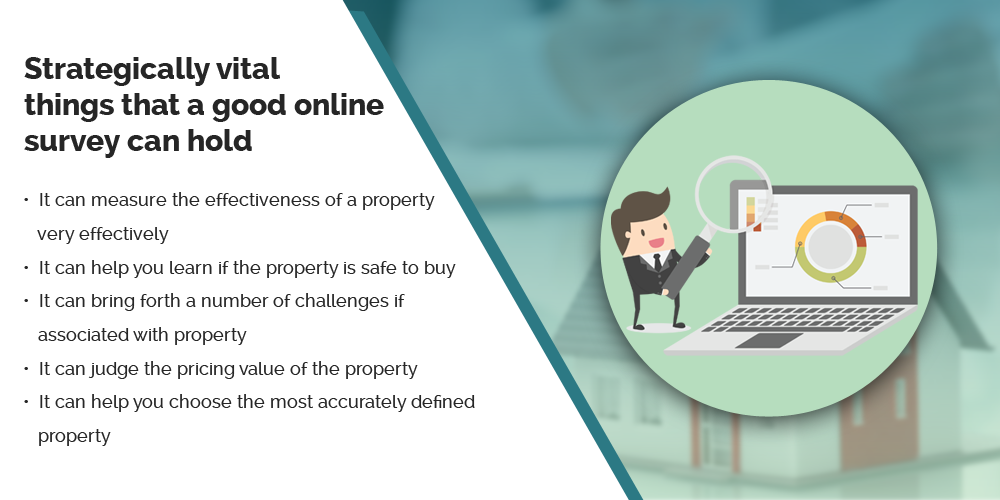 It can measure the effectiveness of a property very effectively

It can help you learn if the property is safe to buy

It can bring forth a number of challenges if associated with property

It can judge the pricing value of the property

It can help you choose the most accurately defined property
These are just some of the most important things that you can expect to get when you conduct a fully functional property research and survey.
Property surveys are extremely important in today's times when many neighbors have boundary issues and most do not have any title insurance.
Land surveys is the genuine process of validating, defining and plotting the lines and structures of a defined property .
Land surveys also act as a great savior when it comes to safeguarding your hand-earned investment.
Please find more why a land owner would seek to take the specialized help from a property and land survey.
To Determine Boundary Lines
Gores, Gaps and Overlaps
If your property is aligned with alleys, roads, highways, streets; you might want to conduct a full-fledged and highly useful property survey in order to determine the effectiveness of your location. Having a survey and stating facts clearly on the boundary line certificate helps you to define your positioning
Other than these, when it comes to land surveys, it can help you with existing improvements of your property, issues regarding Water, Electric, Gas, Telephone and Telegraph Pipes, , Vaults, Manhole Covers, Catchbasins, Lines, Poles, Drains, Wires, Cables etc; to name a few.
Land surveys also assist in the specification and derivative of zoning classification. These are just some of the core things that a specialized land survey can help you achieve.
When conducted with state of the art resources, and using highly advanced tools and technologies; a land survey can help you determine the worth of your investment, it can also significantly channelize the entire system of getting any approval for any property related work. Having a survey done on your property make sure that you stay in track of the development and never face issues regarding the laws and regulations.
Categories
Stay Connected
Archives
Copyright © Survey For Business. All rights reserved.