How Student Course Evaluation Improve Quality of Teaching
In this article, you will get to learn the following things -
What is course evaluation?
Purpose of course evaluation
Benefits of course evaluation
The different types of course evaluation tools
The need for course evaluation software
Concluding remarks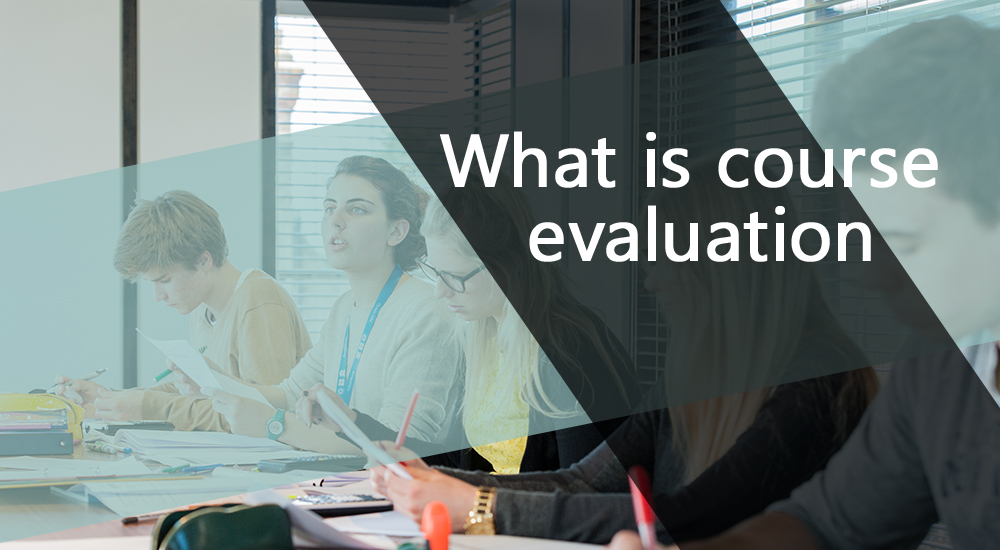 What is course evaluation?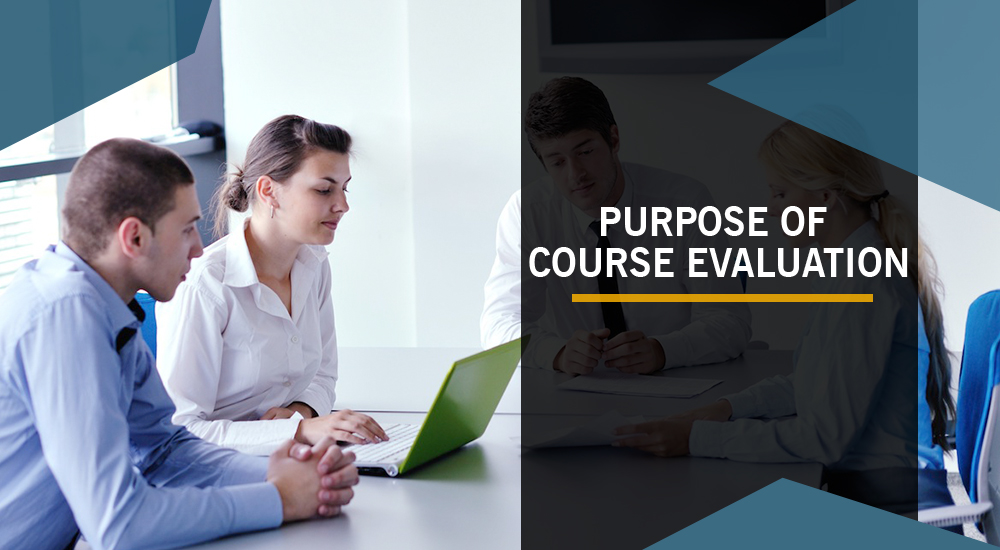 Purpose of course evaluation
They offer specialized feedback; which can be used by the teacher and school to judge the effectiveness of a study program.
Responding and acting to the results is very important for educational institutions to improve the quality of study.
It offers institutions a scope to earn specialized learning systems; which can help them change with time.
A properly-defined course evaluation enable institutions to review how others see your learning system and thereby gives you ample scope to review your existing learning system and thereby enhance and improve it depending on the need of the time
The results derived from course evaluation can be used by administrators to make summative decisions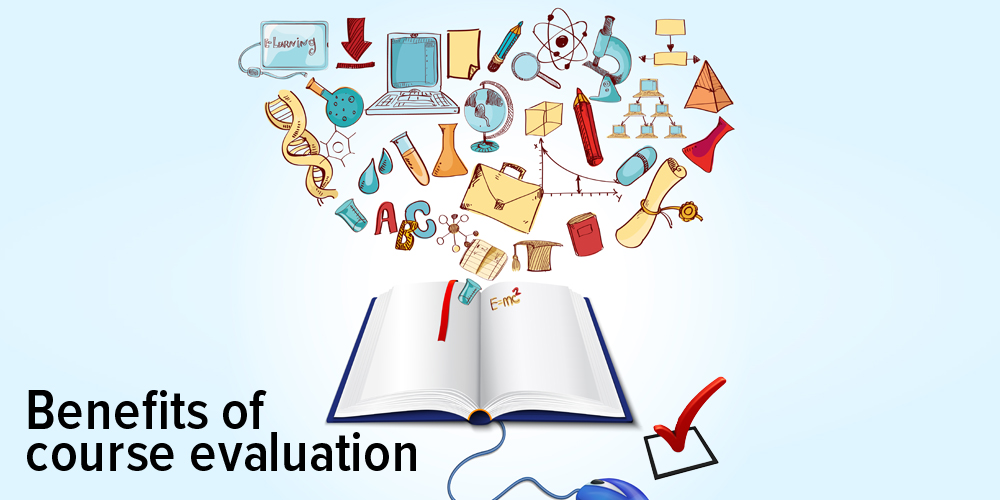 Benefits of course evaluation
Course evaluation when done properly can help an institution change with time, evaluate the effectiveness of their existing study programs, and most importantly channelize their existing study programs according to the need of time and in according to the requirement of students. The core purpose is to excel the quality of education and the core benefit derived from a properly done course evaluation is the improvement in the standard of education.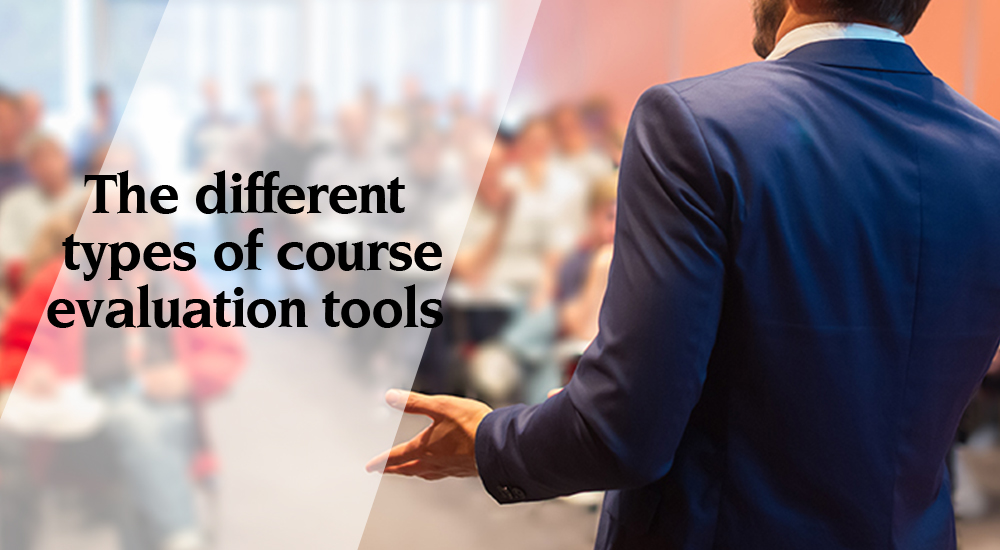 The different types of course evaluation tools
Course Evaluation Tools
can be of either manual or electronic. Either you use a manual, paper-based model to mark the necessary results or use an electronic system such as a software to automate the entire process and make the entire process more effective and transparent.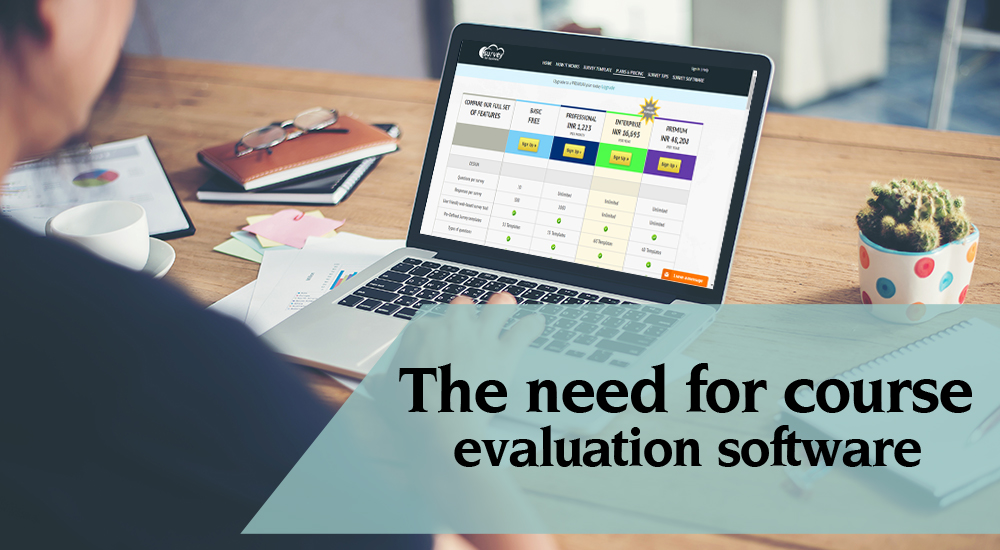 The need for course evaluation software
A software can be the modern answer to the challenges faced by the traditional process of manually doing the evaluation. It can manage the entire process by automating the process and channelizing the core heads into meaningful derivatives to yield valuable results; which can be quickly used and implemented.
A course evaluation software can be beneficial in the following ways -
It can provide scalability, flexibility, and customization at a great price
It can keep confidential data secure and provides the entire process fully secure and highly effective
It can offer increased response, and with notifications, SMS and other channels of communication; it can make the entire process of communication truly updated
In simple words, a course evaluation software can automate the entire process, and bring high class reliability, accuracy!
Given all these awesome advantages; it can be reasonably concluded that a course evaluation software can channelize the process of evaluation, bring true value into existing learning system and most importantly make education future ready!
Categories
Stay Connected
Archives
Copyright © Survey For Business. All rights reserved.